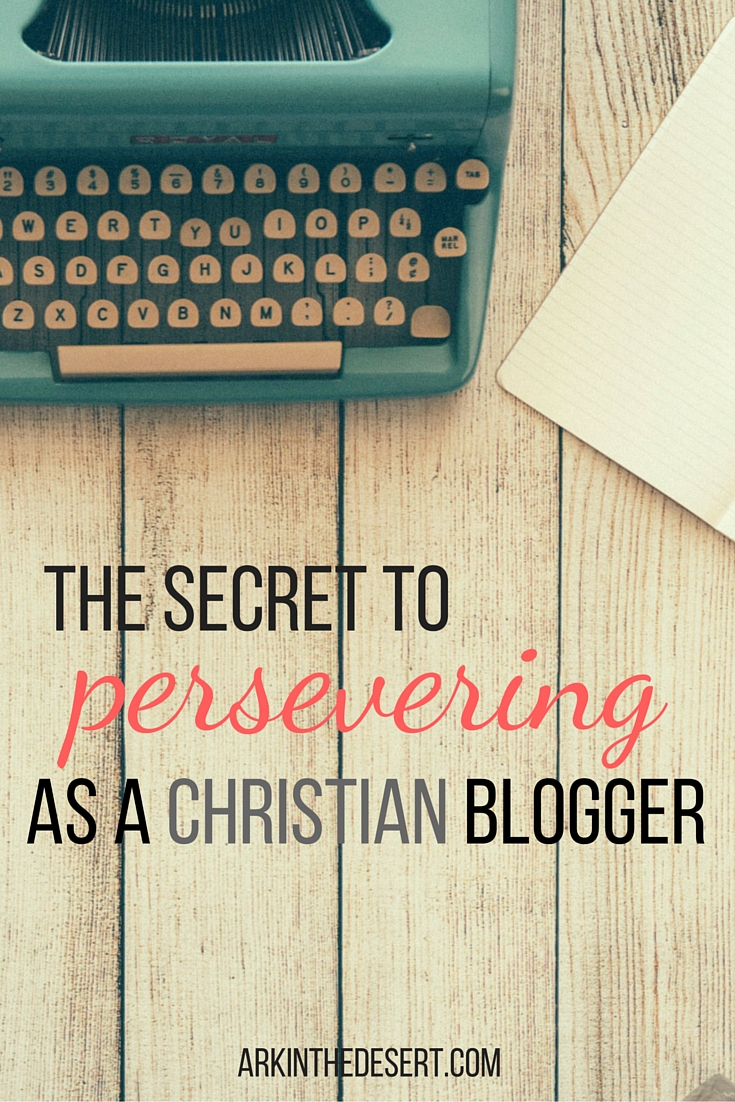 Awhile back I wrote a post called The Truth Every Christian Blogger Needs to Remember. It was a post primarily for myself because I so easily forget. Well here's another one of those posts to help me remember.
"At the end of the day, if this whole blog, if all my work and effort amounts to ONE PERSON, one person instead of thousands, one person who from my words comes to know Christ, then I shall count it all joy and continue to praise the One who deserves all praise." -SJ
Those were MY words yet they feel foreign to my tongue. However, the truth of them persists.
I write for one.
* * *
I write for the one person who by clicking can be encouraged by truth. I pray that she would know how loved and adored she is by our Heavenly Father.
I write for the one person who by reading is convicted, remembers who they are in Christ and hopes in His promises.
I write for the one person who stumbles upon this place and for the first time hears the Gospel and finds freedom in Jesus.
I write for the one person who by writing has clarity in who she is, not as a writer, a blogger, or a business owner but as a daughter of the King, a royal inheritor of eternal life.
I write for the One who knows all things, created all things and sustains all things. I write for the words have been poured out through me, for my heart has been stirred for people I have yet to meet, for my life has been forever altered by this Ark in this desert land.
* * *
I write because I have been called and I trust in God's goodness to use my murmurs to do incredible things because He is incredible.
I feel myself wandering; prone to untether my heart from the things of God, prone to forget what He has done and who He is.
I am but one—a mere product of creation from my Creator but He has promised good for me.
"For we are his workmanship, created in Christ Jesus for good works, which God prepared beforehand that we should walk in them." Ephesians 2:10
They are before me already laid bare for me to walk in; I just need to walk. The truth is I'm afraid to fall and afraid to fail. Although I know I am free to fail, because my identity is not in my perceived success. Instead of walking, I sit.
Walking is scary. Fears and doubts plague my mind. They surround me filling my head, whispering lies to my heart. I feel feeble, vulnerable and afraid.
Isn't that why we all sit? Fear shouts louder than truth. We become afraid that the lies might be true, we coward and shy away from The One.
But I am NOT a child of the darkness. Though the darkness may surround me I am OF THE light.
"He [Jesus] has delivered us from the domain of darkness and transferred us to the kingdom of his beloved Son." Colossians 1:13.
In John we see that Jesus is light, "in him was life, and the life was the light of men. The light shines in the darkness and the darkness can never extinguish it." John 1:4-5
You see Jesus came into the world to bring life, to be the light of the world. We too are called to be lights; we ARE lights for Jesus has transferred us into HIS Kingdom. No longer do we live in the domain of darkness but in the light of Life.
We do not have to fear the darkness. We do not have to fear falling or failing. The fears and doubts that ring loud in our ears cannot withstand the truth.
In dying on the cross Jesus was the ultimate sacrifice. He humbled himself to humiliation, laid bare-naked in front of many, exposed for all to see. When the full weight of our sin was placed on Jesus it seemed that the darkness had won.
The man who had promised new life was dying an excruciating death; all hope seemed lost. Jesus cried out, "it is finished" and took his last breath.
They buried him, closed his lifeless body in a tomb, and mourned the loss of a friend and the death of hope. But hope was NOT lost, the light had NOT extinguished. For on the third day, He ROSE.
He conquered all the darkness that laid claim to this fallen world. Satan, sin and death are no more.
""Death is swallowed up in victory." "O death, where is your victory? O death, where is your sting?" The sting of death is sin, and the power of sin is the law. But thanks be to God, who give us the victory through our Lord Jesus Christ." 1 Corinthians 15:55-57
"The Lord is my light and my salvation; whom shall I fear? The Lord is the stronghold of my life; of whom shall I be afraid?" Psalm 27:1
May the Lord strengthen me so that I may walk without fear in the good works that He made for me. May you too walk without fear in the goodness of the Lord.
I write for the One that I may praise His wondrous name proclaiming truth for all to hear, freedom found in Him, hope in His promises, walking in the light of life.